Meet The Governors
Howard Widdall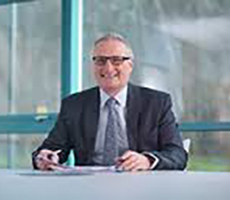 Chair/Co-opted Governor
Following my retirement from the position of Sales & Marketing Director at a Yorkshire based medical company I have been looking for opportunities to use my knowledge and experience, gained at Board level, to "put something back". Becoming a School Governor is one way in which I feel I can do this as I believe that the challenges faced by schools, to effectively deploy scarce resources to deliver excellent results, are analogous in many respects to those faced by businesses and, as a member of the Governing Body, I look forward to helping Langton Primary School achieve its Vision, fulfil its Mission and deliver on its Values.
Anne Conroy
Vice Chair/Local Authority Governor
I joined the governing board in 2007 and took a break from 2016 to 2018, before re-joining the team. My granddaughter, Charlotte attends the school, as did her older sister Hannah, so I have been involved with the school continuously since 2007. As well as being a governor, I love to get involved with all aspects of school life.
I am a retired project manager, and so have time to enjoy my various interests. As well as my commitment to school, I also enjoy walking, gardening, researching my family history and a variety of crafts.
Pam Abbott
Co-opted Governor
I joined the governing body of Langton School in September 2014 having recently retired from teaching. During my teaching career I have been a teacher of Biology and more recently was Head of Health and Social Care at a secondary school in York as well as an adviser and exam moderator in this subject. I moved with my family to Burythorpe in 2001 and enjoy being a member of the village community and participating in a number voluntary organisations in the village.
I have recently completed my training to be a School Services volunteer for the NSPCCC and hope that my experience and skills gained over many years in teaching will help and support the team working hard to do the very best for the children at Langton.
My other interests include playing tennis, walking and enjoying my garden.
Christine Gilkes
Co-opted Governor
I joined the governing board at the beginning of 2017. I run my own business specialising in supporting organisations to improve performance and implement business, cultural and personal change. My role is often about challenging current thinking and practices and with no previous experience of schools; I'm looking to use these strengths to support Langton.
When I'm not at work I'm either supporting SWR Mind as chair of the Board of Trustees or enjoying my 2 horses, walking my dog, gardening or entertaining.
Vicky Pears
Halley Barr